Home

PRODUCT by Residential
Ultraviolet APPLICATION

Water
Purification
Room Air /Air Duct Sanitizers

PRODUCT by Commercial
Ultraviolet APPLICATION

Water
Purification
Liquid
Disinfection
Wastewater Disinfection
Room Air/Air Duct Sanitizers
Air & Surface Disinfection
Storage Tank Air Sterilizers
Pond, Lake and Swimming Pool UV, Aeration/Ozonation

UV Germicidal
Lamps, Lamp Holders, Quartz
BL


Ecologic

®

Pond and Lake Reclamation

Ecologic® Product Features

Stainless Steel Construction
Polished stainless steel cabinet and access cover provide an attractive finish and lifetime corrosion resistant service.

Tamper Resistant
Units are secured with tamperproof screws to prevent unauthorized entry.

Key Lock Switches
Insures controlled operation in either on or off position by authorized personnel.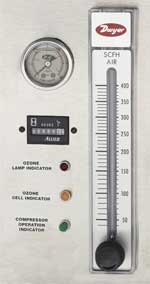 Permanent Filter
System cooling air is drawn through a permanent, washable electrostatic air filter. Filter is reinforced with a rust-resistant galvanized steel cloth and rigid frame to insure years of service.

Pressure Gauge
Rugged liquid filled air pressure gauge provides continuous confirmation that critical pressure values are within optimum limits.

Elapsed Time Indicator
Provides visual indication (in hours) of time that equipment is in service. Useful in scheduling periodic maintenance.

Operation Indicators
Individual indicator lights provide visual indications to assist operator in monitoring specific system functions.

Flow Meter
Provides accurate real time readout showing volume of aeration mixture as it is delivered to the treated water.
---
Eco-Logic® is trademarks of the Atlantic Ultraviolet Corp.
Ecologic

®
Product
Overview
Product
Advantages
Product
Features
Product
Photos
Problem & Solution
Commercial
Models
Before/After Treatment
Installation
Maintenance
Accessories
Replacement Parts
Adobe Acrobat PDF Library for Ecologic®